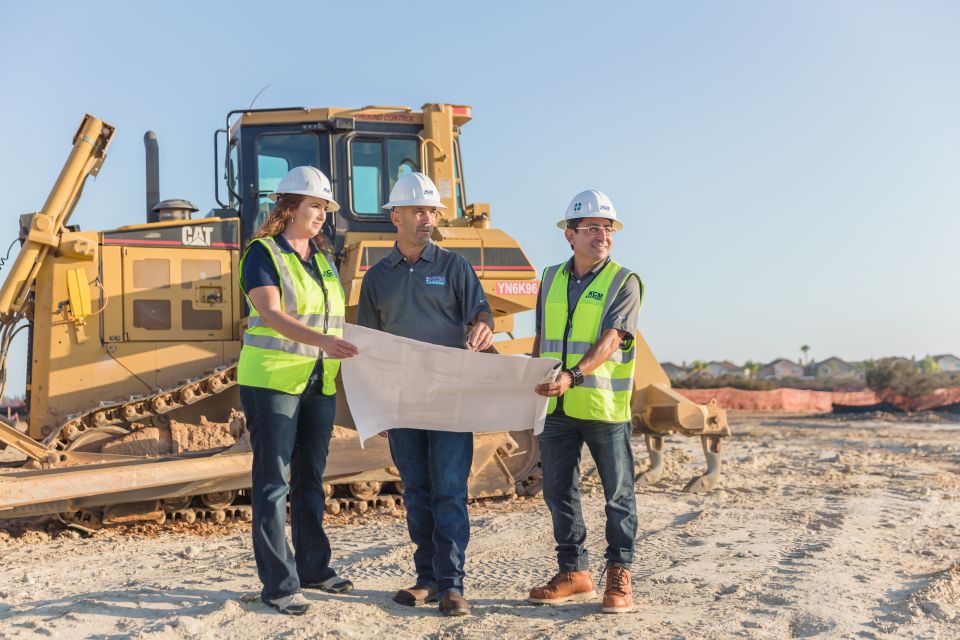 21 Feb

What is Construction Management?

Construction Management was recently rated by Glassdoor, an online job resource website, as one of the top jobs in America for 2019, but the profession is much more of a value to a client than overseeing a construction job. Professional construction managers are program or project managers who provide owners and developers with expert representation on their projects. Whether it is new construction or a renovation, and regardless of when the construction manager is brought on board, the goal is the same – to represent the owner's interests and deliver a quality product on time and on budget.

"Unfortunately, the term 'construction manager' has been watered down to the point where many construction-related entities use the title, but are not in a position to independently represent the interests of the owner," said Tony Norton, chief operating officer of KCM Group. "The key is we are independent specialists with industry experience and program management skills hired by the owner and uphold their vision through leadership of teams of designers, contractors, vendors, operations staff, and other related professions through project planning, design, and construction. Therefore, we prefer the term 'construction project manager.'"

Construction Managers Provide Team Leadership for the Owner

The three primary team members a construction project manager will coordinate on any given project include the owner (public or private organization or individual) who funds the project; the architect or engineer who designs it; and, the general contractor who performs the construction activity and manages the subcontractors or trades for specific elements of the program.

Often, owners don't have the time, staffing or technical expertise necessary to coordinate and manage construction teams. Hiring a professional construction project manager brings value, efficiency and peace of mind.

"We sometimes hear clients say, 'I never knew people like you existed,'" said Norton. "We provide a level of protection to the client's investment and clearer communication with the construction team."

Strong Management Principles Are Applied to a Variety of Projects

For firms like KCM Group, projects can include large land developments, civic improvements, tenant improvements, renovations, design-build, and vertical construction.

"It's the variety that makes what we do so interesting," said Norton. "We have worked on schools, museums, multi-family and affordable housing, large housing developments, multi-story vertical builds, custom estates, casinos and infrastructure projects. We do work of all sizes and our clients come from both the public and private sectors. Each project requires similar professional fundamentals, but each is also unique and presents vastly different challenges."

Save Time, Save Money and Gain Peace of Mind

While some developments might not seem to require a construction project manager, it is often good insurance to have one. The elements of quality, schedule and cost will be balanced much more effectively and encourages a high level of accountability among subcontractors.

"We have had clients come to us with projects in distress who cannot afford additional mistakes and missteps," said Norton. "Others look to us early in the process to make sure program planning, budgets and schedules are properly established before a shovel goes in the ground. Either way, a good construction project manager keeps a job on track and avoids costly delays."

A well-managed job will have better outcomes for all parties involved, with the owner being the most important member of the relationship, especially if a construction project manager is hired from inception.

"We can prove our value early in the preconstruction phase, helping clients avoid problems ahead of time rather than being stuck in a reactive scenario on in construction," said Norton. "We get down into the details of a construction program in order to understand the nuances hidden within schedules and tasks throughout all phases."

Today, Norton and the KCM team are working on a variety of projects ranging from the Comic-Con Museum in Balboa Park and new multi-family housing developments. KCM also recently completed tenant improvement projects in two locations for the law firm Procopio and helped three San Diego charter schools establish new campuses. The firm's land development specialists are working on a complex 40-acre quarry reclamation project in the Los Angeles area, which will be used for future development.