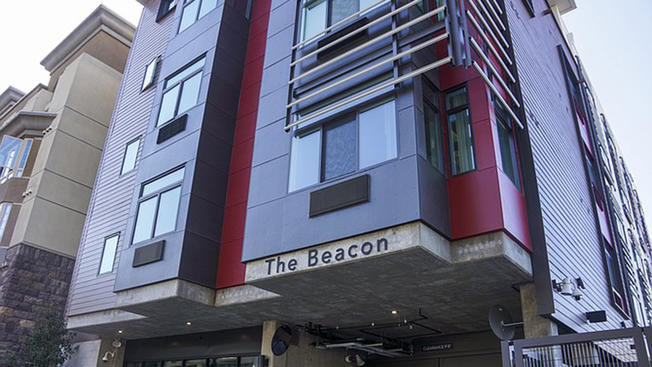 15 Oct

Two New Affordable Apartment Projects Open in San Diego County

Two new affordable apartment projects have opened — one in downtown San Diego and one in Otay Mesa.  The Beacon at 1425 C St. in East Village has 43 studio apartments. Pacifica at Playa del Sol, 5215 Calle Dorado has 42 apartments.  Built by the downtown-based Wakeland Housing and Development Corp. in partnership with the San Diego Housing Commission, the $20 million, five-story Beacon will remain affordable for the next 55 years for people with an annual income up to 50 percent of the San Diego area median income.

Based on federal Housing and Urban Development standards, that would be up to $37,450 for one person and $42,800 for a two-person household.

At Risk of Homelessness

The Beacon is meant to include people who would otherwise be homeless, young adults who are no longer eligible for foster care, seniors and people who are disabled.

People moving into The Beacon will be eligible for federal rental housing vouchers through the Housing Commission to help pay their rent.

The vouchers go with the apartments, so when a tenant moves out, the person moving in can receive a voucher.