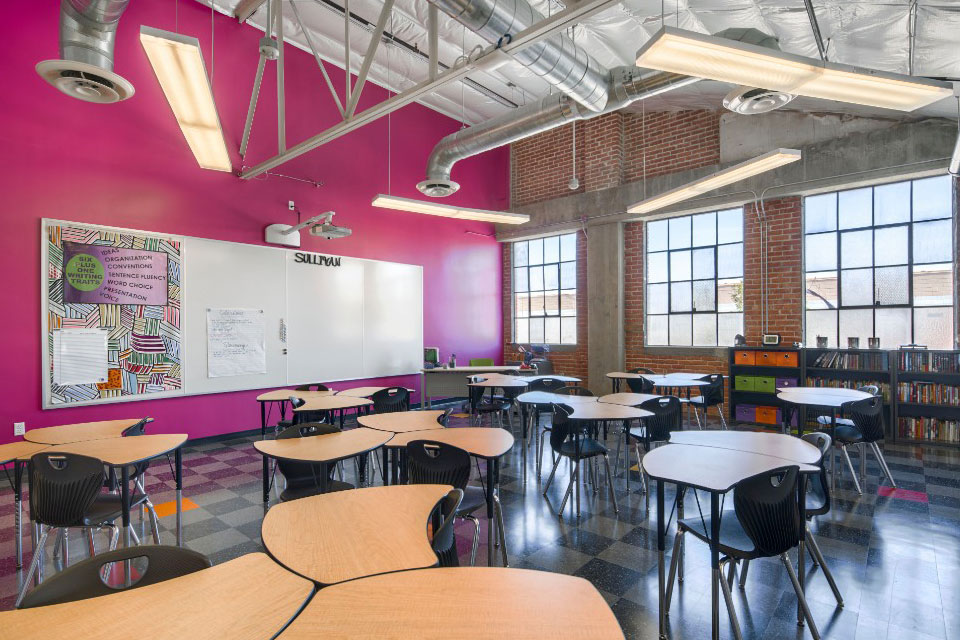 16 Oct

San Diego Schools are Modernizing Classroom Design

From trendy brightly-colored shared offices to libraries equipped with digital technology, private and public spaces have evolved over time. Co-working companies like WeWork have prioritized communal spaces and the distribution of light to make offices bright and appealing. In the public sector, cities equip public libraries with spaces for electronics, laptops, Skype stations and 3D-printers to stay relevant. These modern changes influence today's K-12 educators who seek to keep pace and address how the next generation learns.

As technology continues to revolutionize our culture and the spaces where we work and live, one institution in Escondido is rethinking design and the spaces we learn. Earlier this year, Epiphany Prep Charter School administrators released plans to transform a 36,000-square-foot hardware store and warehouse into a school of the future. They enlisted KCM Group, a full-service construction management company and construction consulting firm, which has emerged as a local leader in learning space design and construction.

KCM Group and has helped build schools such as the Urban Discovery Academy (UDA) in East Village, San Diego's first downtown K-8 charter school. The construction of the school, which was managed by KCM Group in 2015, included an innovative open-plan with fewer walls and the addition of a rooftop playground that embraces the surrounding urban environment. Since its completion, the school utilizes non-traditional classrooms with desks that fit together like fans, creating half-rounds to encourage group work. Bright colors and modern furnishings contrast with the vaulted ceilings and exposed brick from the original historic building to help encourage collaboration, creativity and innovation among students and teachers.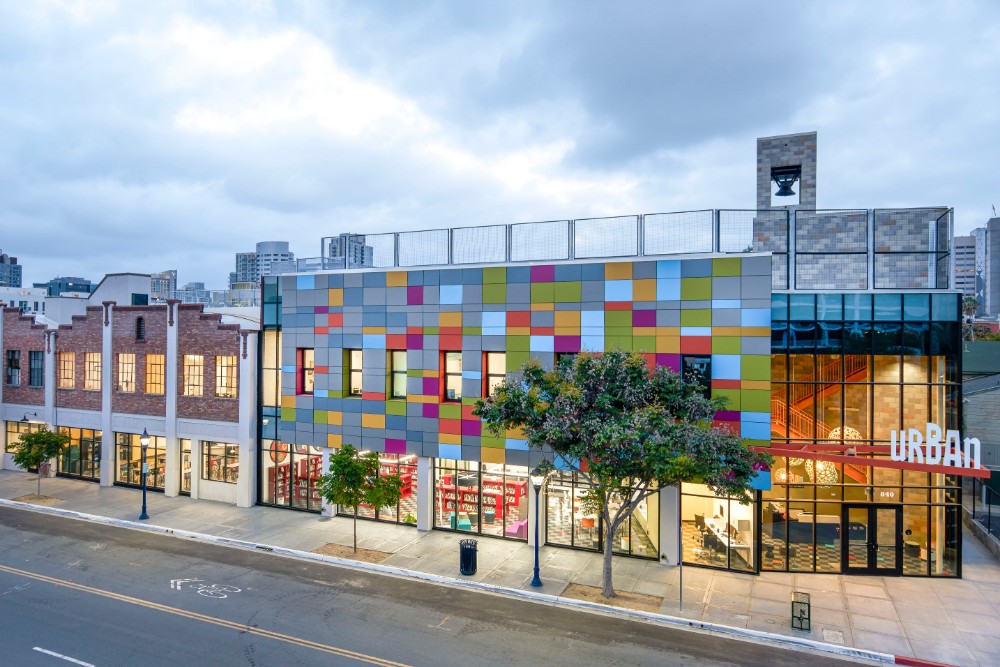 "We want to prepare our learners for the jobs of tomorrow, which means completely rethinking our classroom environment," says Epiphany Prep CEO David Rivera. "To accomplish this, we had to think: if we want our tables and chairs to move around for collaboration, where do we put the electrical outlets? What will the lighting setup look like? It was all new territory for us, but it's critical to designing for learning in the digital age."
From his time working with UDA, KCM Group Principal Gordon Kovtun, said one of the biggest trends he's seen in learning space design is a continued focus on flexible, open plans that foster a collaborative approach to teaching. Now at Epiphany Prep, Kovtun is working with the school's administrators to replace walls with collapsible glass panels, which will help provide opportunities for students and teachers to collaborate in way that mimic modern professional work environments.
Epiphany Prep site before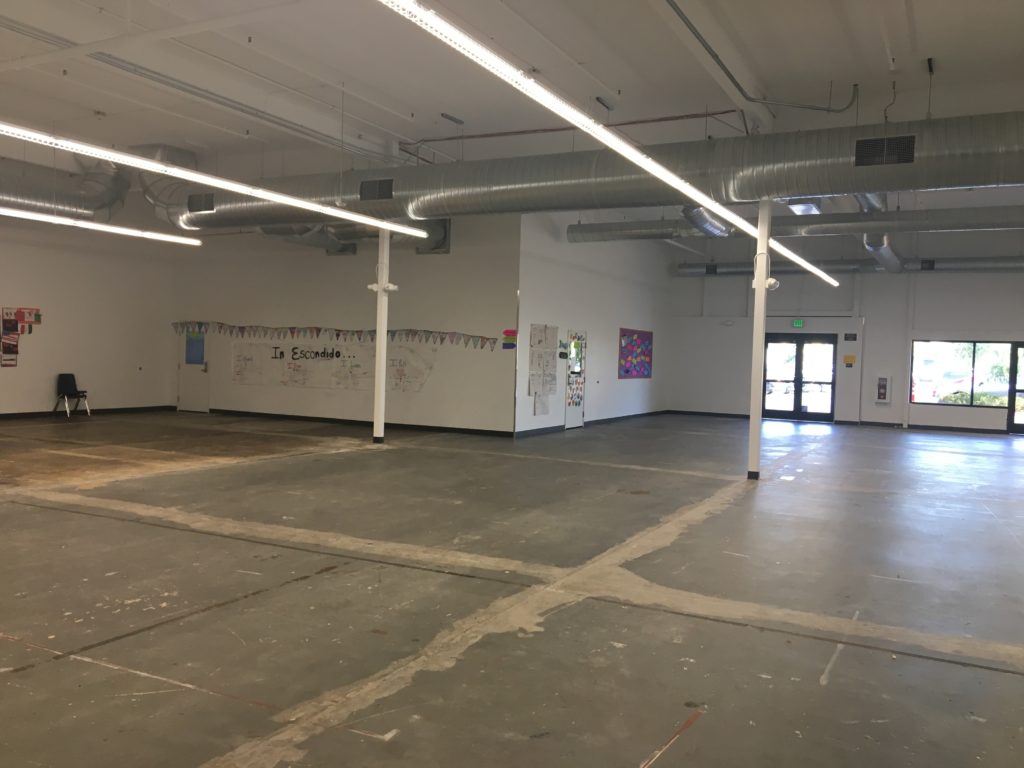 "Our work with Epiphany Prep is consistent with where schools are looking to take the future of classroom design, whether in the private and charter school environments or renovations of existing public schools," said Kovtun. "We've done complete design-build projects like the Urban Discovery Academy and the new Kipp Adelante Preparatory Academy, which will start construction soon, to renovations for existing buildings like Epiphany.  Each project is unique as some can require management of bond funding, design management and construction management, and may combine the renovation. But, each aims to inject a modern, architecturally unique mark on the neighborhood the school serves."
As disruptive technologies continue to change the spaces where we live and work, forward-thinking minds with Epiphany Prep and KCM Group are paving the way for other academic institutions to rethink where and how we learn. As a local business owner with an interest in the city's future local talent and economy, Kovtun knows education is the catalyst.
Epiphany Prep Charter School after