22 Feb

Meet the Team: Project Managers Join KCM Group

Near the end of 2018 and the start of 2019, KCM Group welcomed two new construction project managers and a new program manager joined the stormwater management division.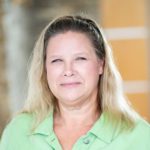 Cheryl Gibbons comes to KCM Group as a construction project manager with more than 35 years' experience in the industry. She has intimate knowledge of development projects in higher education, having served the University of San Diego for 20 years as a project manager. Gibbons is currently working on the construction program for the new Comic-Con Museum and helping the Jacob Center for Neighborhood Innovation complete tenant improvements at its existing campus to launch a new business resource center, which will support the new CONNECT ALL business accelerator program.
John Stephenson has many years of experience in the construction industry in Arkansas, Nevada, and California. Serving KCM's clients as an experienced construction project manager, Stephenson has worked on many local and major infrastructure including underground utilities and road work projects, vertical construction, landscape construction and bond exoneration. Stephenson is skilled in taking various projects from inception of conceptual design through permitting and construction to eventual turnover to the HOA or municipal entity.  He is proficient in project accounting, contractor quality assurance, scheduling, estimating and working as the liaison between owner and contractor.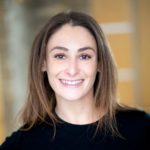 Marisa Dauber joins KCM's stormwater management division as an experienced program manager. She is a Qualified Stormwater Practitioner (QSP) and Certified Erosion, Sediment and Stormwater Inspector (CESSWI). Since 2008, Marisa has worked on construction projects of all types and sizes, helping to maintain compliance with California's everchanging stormwater regulations.  Dauber's expertise is providing support to construction teams including comprehensive SWPPP development, BMP implementation, and inspections.